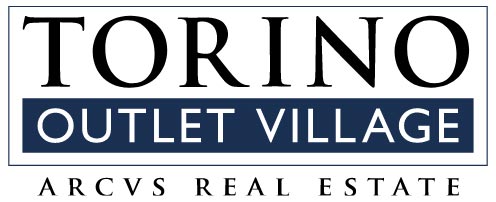 Torino Outlet Village, the latest project by Arcus Real Estate, opened its doors to the public on 24 March 2017.
The new 20,000 m² center is arranged on a single, open-air level with a 290-meter-long promenade crossing through the area and featuring no fewer than 90 stores of the finest brands, including: Adidas, Armani, Coach, Dsquared2, Ferrari, Gucci, Jil Sander, La Perla, Michael Kors, Nike, Roberto Cavalli, Trussardi and many more. The offering is rounded off with a comprehensive selection of snack bars and hospitality services designed to offer visitors a unique shopping experience.
The Outlet Village, located in Settimo Torinese, just fifteen minutes from downtown Turin and ten minutes from Caselle Airport, is strategically positioned at the heart of traffic flows between Northern Italy, France and Switzerland.
The design, by Italian architect Claudio Silvestrin, one of the greatest exponents of contemporary architecture, offers a new architectural and experiential concept of the outlet: here, the village-inspired layout has evolved in the direction of a promenade format and the architect's trademark style (a minimalism that creates a sense of peace for those who occupy its spaces) is the means by which visitors will experience a new, more relaxed and stimulating perception of shopping.
"It will be a different experience, perhaps the first for an outlet," says Silvestrin. "In this design, consumers sense an unprecedented architectural and spatial quality, which focuses on their psychological well-being while stimulating and enticing them to shop." Silvestrin adds,"Shopping is useful, fun, playful; it's an embellishment on life that shouldn't be wearying or stressful. Therefore, in a neutral and solid structure, free of frills and other trimmings, with clarity of form, perspective and direction, that creates a peaceful and harmonious environment, the consumer is encouraged to shop, to stay longer but, above all, to come back. Time will tell."
The Village features two open-air, single-storey malls (290 m) made of stone and white lime. Inside, overlooking tree-lined courtyard, are 90 single-brand stores representing the most prestigious Italian and international luxury brands. For a truly indulgent shopping experience in line with the brand profiles and setting, the Village offers a wide range of exclusive guest services, including: valet parking, personal shoppers with expert advice, home delivery of purchases and convenient hands-free shopping, so you can carry on shopping unencumbered by your purchases. A carefully selected array of eateries and a wellness and beauty area are sure to make the visit all the more enjoyable. The Village event caters to customers' business needs by providing a state-of-the-art business lounge.
The exceptional nature of the project is immediately recognizable, thanks to distinctive design elements that are clearly visible, even from a distance. The extremely long building façade is concealed by a curtain of trees from which an 85 meter high obelisk emerges, a signal, a magnet, but also – according to the architect's intentions – "a link between heaven and earth" and a hinge between the new building and the surrounding areas, from which it is not separated: in fact, from the promenade, your gaze can extend uninterrupted over the surrounding countryside as far as the horizon.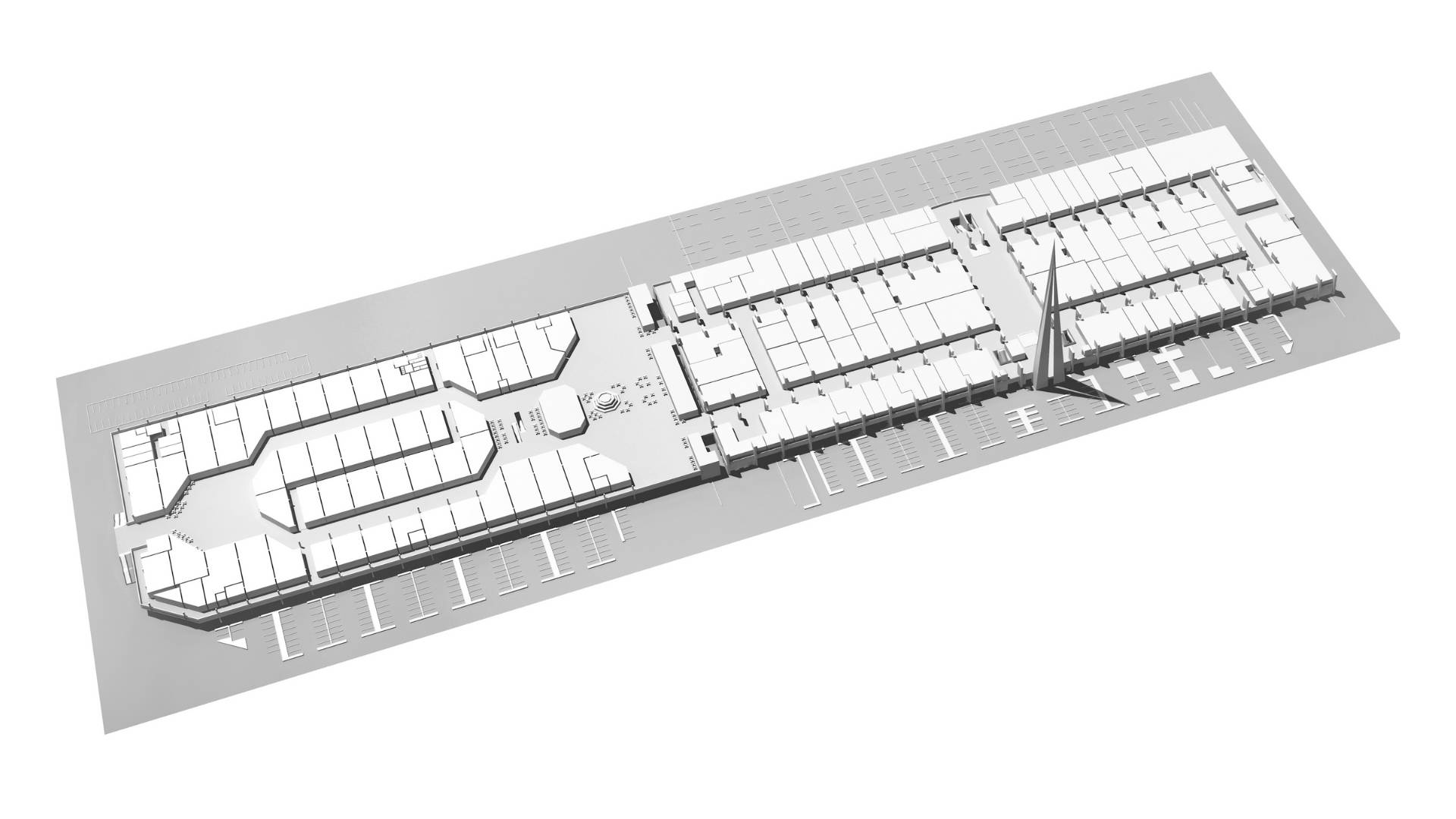 Datasheet
GLA
19.500 m²
CATCHMENT AREA POPULATION
Over 7.5 million within 90 minutes, Over 11 million within 120 minutes
STORES
More than 90 stores open 363 days a year
CAR PARKING
Over 3.000 free parking spaces
ACCESSIBILITY
By car, 10 minutes from downtown Turin, 30 minutes from the main cities in Piedmont, including Vercelli, Asti and Cuneo, 45 minutes from Novara and just under an hour from Milan.
By plane, 10 minutes drive from Caselle International Airport, through which an average of 3.5 million passengers pass every year.